Please, Disney, stop hurting the Muppets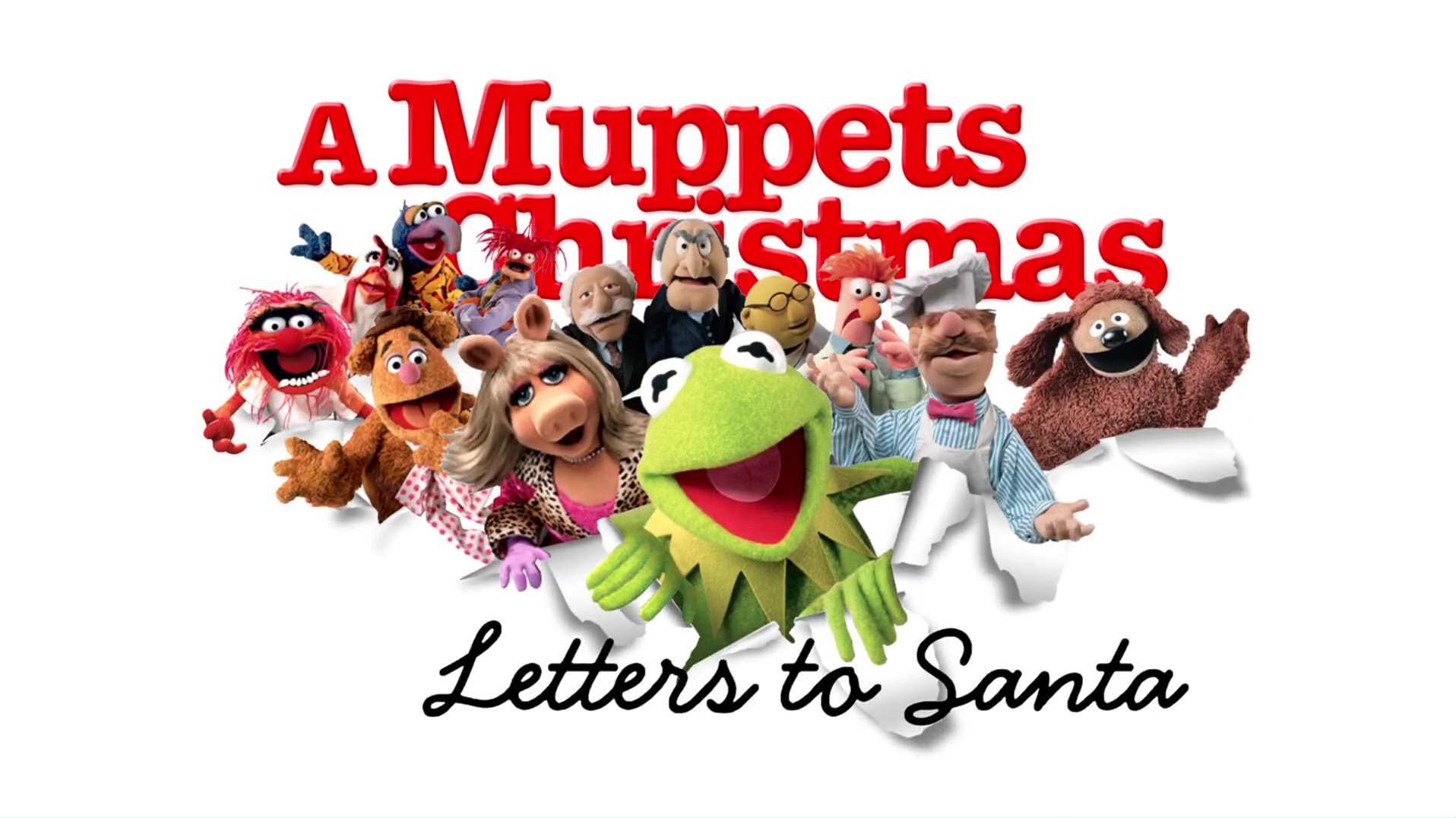 I wasn't able to watch the new Muppets Christmas special, Letters to Santa, when it aired last week. Thank the Muppety Gods for hulu.com, which has the streaming video available with limited commericals until the end of the year.
Unfortunately, the special wasn't as good as I'd hoped. It was more painfully contrived than any other Muppet special I've seen and in that way it felt a lot more Disney than Muppet. Still, there were a few cool things in the 44-minute special.
[SPOILERS AHEAD]
Things I didn't like: The script—the plausibility, the writing, and the pacing. Most of the songs. The little girl's acting—she was cute, but could have benefitted from better direction or a more believable script. The Swedish chef's cameo was horrible—he's a chef, not a waiter, and needs cooking-related improv time if he's going to be used at all. Statler and Waldorf's heckling was lame, which is really saying something.
The casting choice of Richard Griffiths as Santa Claus was weird—with an otherwise all-American cast, it threw me off that Santa had a British accent and especially in the familiar voice of Harry Potter's Uncle Vernon. Beaker outsmarts Bunsen—that's just one of those running gags that shouldn't be messed with. Charlie Brown never kicks the football, and Beaker should always be the victim in Bunsen's experiments. I'm also not sure how I feel about Beaker presumably getting some.
Things I liked: The opening sequence had some neat animation featuring some of the actual Muppet postage stamps from a few years ago. Beauregard had more on-screen time than I've seen for a while, and the Electric Mayhem members all have at least one line. Uma Thurman was a great North Pole Airlines representative, even though her role could have been written better. Sam the Eagle reminded viewers that opening someone else's mail is a federal offense. Nathan Lane as a bully TSA agent. The Tudor palace architecture of Santa's Workshop.
I wish that Whoopi Goldberg's cameo as the cab driver would have been expanded… but as it was, it called a couple things to mind.
First was David Johansen's role as the gravely-voiced, taxi-driving Ghost of Christmas Past in Scrooged. Second, and maybe I'm reaching, is the fact that Whoopi played God in A Very Merry Muppet Christmas Movie (which was probably the last good Muppet special we'll see now that Disney owns the Muppets), and George Burns' God character drove a taxi in the 1978 movie Oh, God! Coincidence? Or am I the only one who grew up imagining that if a holy apparition appeared to me it would be in the form of cigar-puffing George Burns?
Rowlf has one line at the end, when during the closing medley he sings "Let's take a moment of thanks for the dreams that are coming true." I understand that that's supposed to be a shout-out to Jim Henson, but given the quality and execution of the rest of the show, it made me wince rather than cheer.
Another thing that made me wince was the title: "A Muppets Christmas: Letters to Santa." Who was the genius to green-light that grammatical error? It should either be "A Muppet Christmas" or "The Muppets' Christmas." I don't care if Disney is trying to brand "The Muppets" in the plural sense—that title is making my eyes bleed.
There's a line at the end of the show that I think sums it up well. Statler says to Waldorf, " I don't know about you, but I think this is my worst Christmas yet!"
Yep. Thanks, Disney, for ruining my Muppets. In the same way that the over-merchandising of the live-action Grinch movie
missed the point a few years ago, I think that Disney just doesn't get the Muppets. Maybe someday that will change.
I'm not holding my breath.